April 10, 2011
One Is The Holiest Number (Part I)
Over the last year or so, I have undertaken the long-term project of digitizing my vinyl collection. For those of you who know me personally, you know, this is going to take some time. Today, as I write this, I am on a country-rock binge. This means wax platters of Pure Prairie League, Gram Parsons, New Riders Of The Purple Sage, The Byrds, Flying Burrito Brothers and the like are taking their turns on the turntable.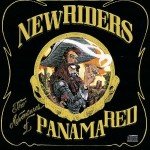 The best part about this project is that I am listening to a lot of music, which, in some cases, I haven't heard in too many years to mention, like The Adventures of Panama Red. A few weeks back, I found myself in a Harry Nilsson mood and was digitizing Nilsson Schmilsson, Son Of Schmilsson and The Point.
As I revisited tunes like "Jump Into The Fire," "Spaceman" and "Me And My Arrow," I began bemoaning the fact that I did not have Harry's original version of "One" on vinyl.  I do have the hit version by Three Dog Night on vinyl, but not Harry's more solitary, less polished version from his second LP, Aerial Ballet. I have heard it over the years on CD compilations, or on my iPod, but never on glorious vinyl. Some artists were made to be experienced on vinyl and Harry Nilsson was one of them.
"One is the loneliest number that you'll ever do…"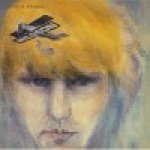 Wait a minute! I have been singing this song since I was about 10-years old, when I first heard Three Dog Night's hit version. All these years, I had believed the idea being communicated by the line, and had certainly experienced moments where the truth it hints at had caused considerable distress for me.
"One is the loneliest number…"
Surely, this is true. Or, is it? Well, the answer, or the Truth, one finds in it, depends on whether one believes in a reality grounded in separation and duality, or Reality (capital R) birthed in the Divine Idea of One. The perspective chosen has everything to do with the answer one concludes.
On the surface of it, the idea of One would indeed feel like the loneliest number. It is solitary, set apart, an integer implying singularity, and ultimately aloneness, in that one is by itself, not joined with another. Surely, being disconnected from any relationship to another, and being a singular unit unto one's own self would likely feel lonely to all but the most advanced souls among us.
There is little doubt that each of us has, at one time or another, experienced moments, perhaps even extended periods, of utter loneliness. Moments that, despite the appearance of the physical presence of other people, even loved ones, in our lives, we felt completely separated from them. In such experiences, we have also likely experienced a palpable sense of separation from everything, including our own self and even the Divine Mind of all Creation, more commonly known in Anglicized idioms as God.
If you have experienced a moment such as this in your own life, regardless of the details of the story that brought you to that moment, then, chances are high you also experienced some measure of what we know in the human experience as suffering.
"One is the loneliest number…"
And what about that next line in Nilsson's classic?
"Two can be as bad as one, it's the loneliest number since the number one."
Wow! I guess we've got it wound pretty tight down here on Earth. It's lonely and bad being one, and only a step above that being two. When does the joy of being one, or even one with another one, begin to kick in? How many ones does it take before it becomes good, meaning not lonely?
To be continued…
Stay Tuned In…